OH! What a Night GALA! FAQ'S
Ticketing levels?  Which one is right for me?
That sounds like a personal question . . . but here are your choices . . .
$145 VIP tickets SOLD OUT
$110 Gala Ticket includes dinner and the Show

Gala Ticket Package for two which includes two opportunity drawing tickets for the Ireland Game of Thrones Vacation or Ultimate Sports getaway: $250
What is the ticket buying process?
When you click on the links above for tickets, you will be re-directed to the gala ticket website, where you will set up an account, receive a confirmation email and then proceed to purchase.  Sorry for the multiple steps! If you would rather just call us at 858-350-0253 ext 4005, we can help you on the phone!
What's this Winner's Choice Drawing?

The drawing winner will get to pick from Game of Thrones Tour of Ireland or Ultimate Sports Experience. 
Ticket are here
 (for more information go 
HERE
) and you don't have to be at the gala to win.  Support the students, and have a chance for a BIG WIN!
What's all the hype about Christian Hoff?
Christian Hoff is best known as the Tony Award-winning actor from Broadway's Jersey Boys, The Who's Tommy, and two Grammy Award-winning cast albums. This California native has enjoyed a forty-year career in theatre, film, television, and radio. He is a producer and founding member of the musical group The Midtown Men, currently on their seventh national tour. 
VIP After-Party -  What is that? 
The VIP After-Party follows immediately after the show at the wonderful Dolce at the Highlands. Dessert and champagne provided by 
Dolce
 .
Sticky Toffee Fig Cake, Whipped Cream, Fresh Berries, Aged Balsamic
Raspberry Trifle, Vanilla Sponge, Yogurt, Raspberries, Lemon Curd
Butterscotch Budino, Salted Caramel, Crème Fraiche 
Flourless Chocolate Torte, Dark Chocolate Glaze, Sea Salt Sweet 
Ricotta Cannoli, Chocolate Chips, Pistachios
Meet and greet with our Tony-award winner Christian Hoff!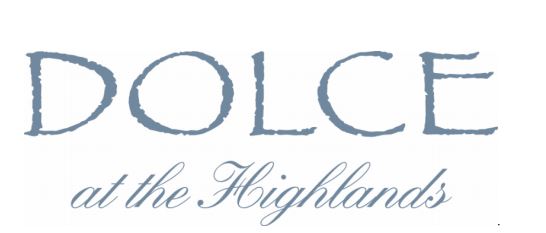 Who gets the money?
The money raised from the GALA are unrestricted funds for all CCA programs and will benefit all the students at CCA.  This year we want to fund two additional Chrome Book Carts, and New Flooring in the Gym, Theater and the Cage.  The funds truly benefit ALL STUDENTS!
Are there still tickets left?
The VIP section is sold out, and the regular seating is selling fast.
We don't have this, so buy a ticket before they sell out!
Can I buy at the door?
It is unlikely that there will be tickets sold at the door.
Gala at the school?  That is unusual.  So, what can I expect?
Expect to be dazzled and awed by our talented students.
The Gala is 
at CCA for CCA 
to keep our expenses low and our enrichment high. 
Why would we go to a hotel or rent a ballroom when we can bring in a Broadway entertainer and give our students a performance opportunity that NO other high school will offer them . . . being directed by and performing with a Tony-winner!
Cast of SNL@CCA from Gala 2016
Tony and Drama Desk Nominee Susan Egan rehearsing with students Gala 2017
Students Beatles House Band 2014
When should I arrive?  (I like to be fashionably late.)
The party starts at 5 p.m. and and food service starts then and continues until showtime . . . the show starts at 7 p.m.  If you arrive fashionably late, you will miss some of our wonderful live entertainment and no one will notice your grand entrance anyway as all eyes will be on our performers!
Gala 2014 . . . CCA Transformed into Liverpool . . . this year, welcome to the world of Jersey Boys!
What is the attire?
That is up to you, of course.  We suggest cocktail attire, but we encourage and appreciate themed attire . . . that 50's Look! Remember, this is CCA, so we love anyone who keeps it weird.  There will be a photographer and photo spots, so dress for the press as you see fit!
What food will be served at the gala?
A variety of wonderful food choices provided by DOLCE with an Italian flair:
DINNER AT THE GALA
Crab Cakes, Saffron Aioli and Fennel Salad
Arancini Smoked Mozzarella, Pomodoro Parmesan
Chicken Skewers with Satay Sauce
House Meatballs, Pomodora Passata, Herbs, Parmigiana, Grilled Baguette
Creamy Polenta, Roasted Seasonal Vegetables, Herbs, Lemon
Selection of  Refreshing Beverages
ONLINE AUCTION OPENS SOON!
January 31st at 8 a.m.
Register Here